Homeowners
---
Over 98% of consumers recommend our service to friends and family.
---
Products
---
Our maintenance email reminder service will keep you informed about the best ways to manage your property.
---
Master Builders Association

---
Seniors Card

---
Housing Industry Association

---
Work Safe Australia

---
Real Estate Institution of Victoria

---
Colourbond & Metal Roofing

Colourbond, Metal & tin Roofing are currently experiencing a renaissance, gaining popularity as a new alternative to standard roofing materials because of its permanence and ability to withstand high winds. They are also more cost effective to re-roof. Many monumental structures incorporate metal roofs, and metal has traditionally been used in problem areas (valleys and flashings) with all other roofing materials.
ADVANTAGES:
light weight will not rot, chip, burn
comes in a variety of colours and types
long life span - low maintenance
can be applied over existing roofs
excellent performance in high wind, hail and rain
environmentally friendly (recyclable, made from up to 50% recycled steel)
can be restored without replacing the whole roof
DISADVANTAGES:
Colour can fade over extended periods of time
Moss and grime can build up causing it to look old and dull
Rust can corrode metal and tin roofing causing the roof to leak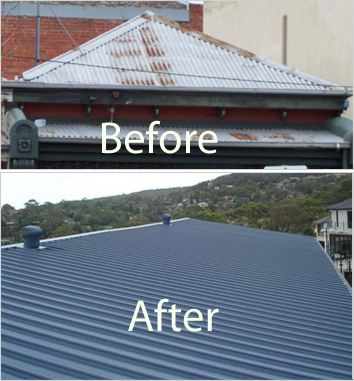 »Submit Online Enquiry«
» PLS VIEW OUR HANDY GUIDES «